To me, Heston came across like a ***** and anti-hero in the first half of the picture because he was insecure about how to handle a really classy woman like the one played by Eleanor Parker. This is what makes his character here stand out some from many of the others he played around that time. He played other characters which were kind of a-holes (
Secret of the Incas
, for one), but these were ruled by a sense of confidence - that's what drove their arrogance.
And those are easier to play, I would say. In this one, he had to project more subtle variations of such arrogance - I mean, he spells it out himself in the scene where he confesses his limitations to Parker's character; he had his insecurities. It certainly wasn't a 2-dimensional character he was playing here and that's one of the things that always made this film one of my personal favorites - he was a real person here, even with the usual larger-than-life presence, with human weakness in some select areas.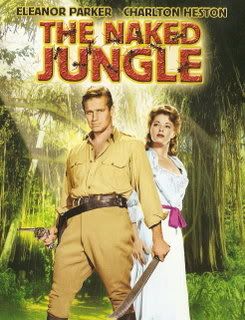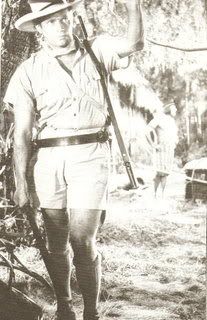 Then of course there were all those ants... man, could even Heston step on all the ants? It was a great adventure and still is. Was this Heston's greatest challenge as a hero (or anti-hero)? I need to watch this one about once a year, for the past 30 years or so...