EL-CID-1983 wrote:
You know that scene where Chuck stands on the cliff and sees the cloud that inspires him to paint the ceiling his way? That scene gets featured in "Rise of the Planet of the Apes" towards the end on TV being watched by one of the side characters.
I watched
Rise of the Planet of the Apes
a couple of years ago but don't remember that; I'll have to watch it again.
I did watch
The Agony and the Ecstasy
again very recently and took some shots of that famous scene; there's something surreal about it, maybe even hypnotic, as it switches from Chuck to the sky and back again: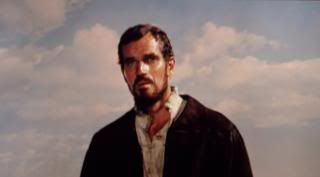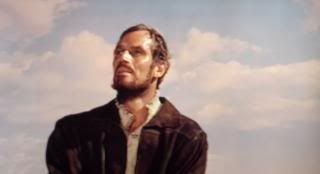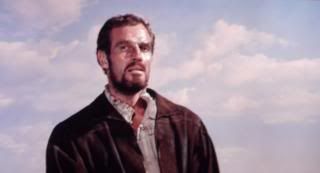 In fact, if this was a film from the seventies or later, Chuck's character probably would have been high in this scene, on drugs or drink, but as it is, he seems high on the glory of nature - that there must be
some plan
to all this...