An intriguing question, James. I haven't given this much thought, for whatever reason.
I can't call myself a collector of such; the only ones I have are these
: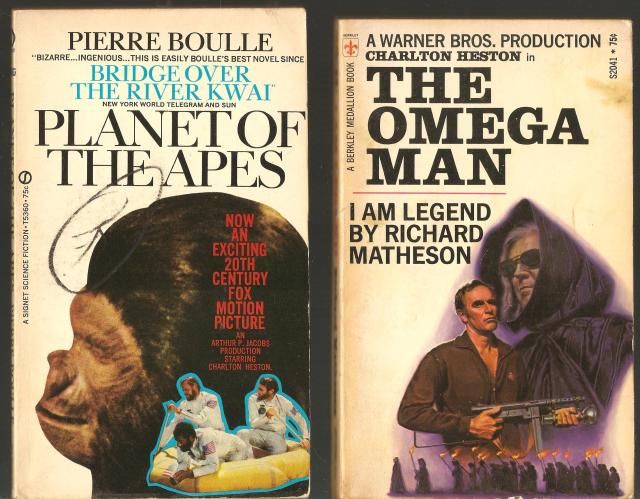 The
Planet of the Apes
paperback is a 15th printing, probably from 1968 (can't tell from the interior copyright page);
The Omega Man
tie-in (
I am Legend
by Matheson) is from August, 1971, Berkley Medallion Edition.
The only other ones I have are tie-ins to
Tombstone
and
Armageddon
, in which Heston had a small role and narrated:
_________________
Tombstone
is by Giles Tippette, Berkley Jan. 1994 (based on the screenplay);
Armageddon
is by M.C. Bolin