I can't really call myself a fan of the actor or even being very familiar with his work. But, he did fill a particular niche in the film world - that of the sophisticated urbane gentleman, perhaps not always on the up-and-up, which made for some interesting roles. He was French and this, along with his particular accent when playing in English-language Hollywood films, made it possible for him to be unusual among the more standard American stars.
_______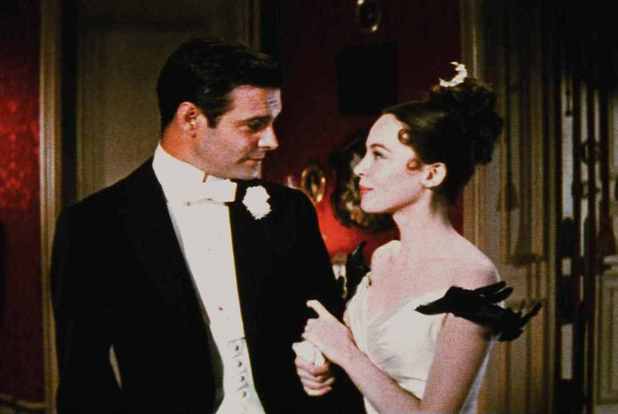 His Hollywood debut was in
The Paradine Case
(1947) with Gregory Peck, an Alfred Hitchcock thriller. He probably got his biggest career boost in the musical
Gigi
(1958). He didn't headline too many movies, but he was in some big ones in the sixties, notably the all-star
The V.I.P.s
(63), which also starred Elizabeth Taylor, Richard Burton and Rod Taylor. His forte was romance and musicals. As he got older, however, Jourdan was ideal for period pieces and classy villains. A good early example of this was the TV movie,
The Count of Monte-Cristo
(75), which established at that point that if you needed a larger-than-life, classical-styled villain, Jourdan was the guy to go to. He also played Dracula in a TV movie a couple of years later.
_____________________________
Most people remember Jourdan as one of the James Bond villains, in
Octopussy
(1983), one of the Roger Moore Bonders, but, for me, his best try at the big villain bit was in the unlikely
Swamp Thing
(1982). He played the master villain Arcane, sending his henchmen up against the monster hero of the title. Much of his dialog consisted of monologue-type meditations on the nature of power and intelligence, and only a few actors were capable of pulling off such a hammy, camp villain role with class & style - Jourdan was among those very few. He played the role seriously and, as a result, I still remember it well after all these years. He reprised in the 1989 sequel.
R.I.P.