As I mention on the Ben-Hur Memorabilia threads here, I found out about this November 25th auction of movie memorabilia curated by TCM from TCM host Robert Osborne as he was introducing the latest showing of
Soylent Green
on the TCM channel earlier tonight. Here's the item which prompted my search for other memorabilia and caused me to find all the Ben-Hur stuff:
Lot 275:
A Soylent Green can and cracker
http://www.bonhams.com/auctions/21427/lot/275/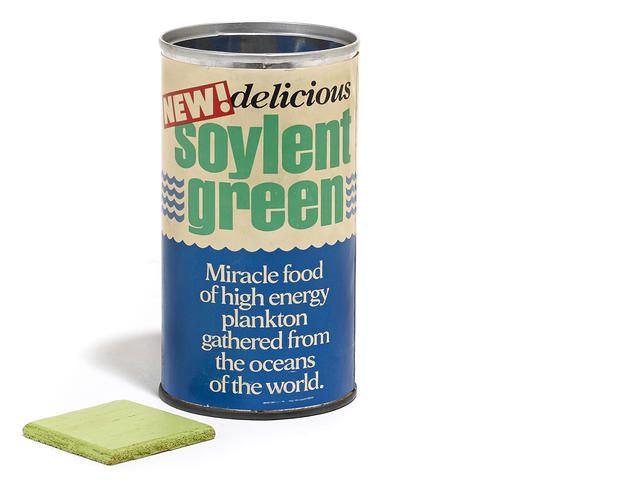 US$ 500 - 700
//
£310 - 430
Metro-Goldwyn-Mayer, 1973. A tin can with a label reading, "New! Delicious / Soylent / Green / Miracle food / of high energy / plankton / gathered from / the oceans / of the world." Created for promotional purposes, similar cans were featured in ads for the film. Together with a prop piece of Soylent Green, being a square piece of balsa wood painted lime green, and a small "City of New York Police Dept" sticker. Can: 2 1/2 x 4 3/4 in.
(pretty expensive can & cracker; even though it's probably one of the cheapest items in the whole auction).