I still haven't gotten around to watching it, but a few days ago I was rummaging through an old box in my garage and took out several issues of TV Guide magazine from 1992. One of these was dated February 22-28, 1992 and I soon found out that
CRASH LANDING:THE RESCUE OF FLIGHT 232
first aired during that week, on Monday, Feb.24th. Here's the original listing and page ad inside that issue, on pages #120-121: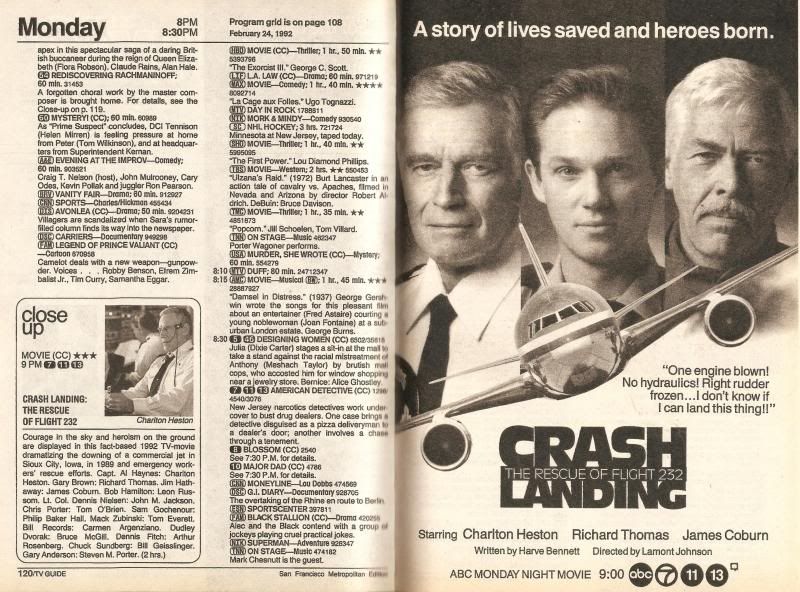 Here also is the write-up/short review (given 3 stars) earlier in the guide on pg.32,
which summarizes the movies airing that week: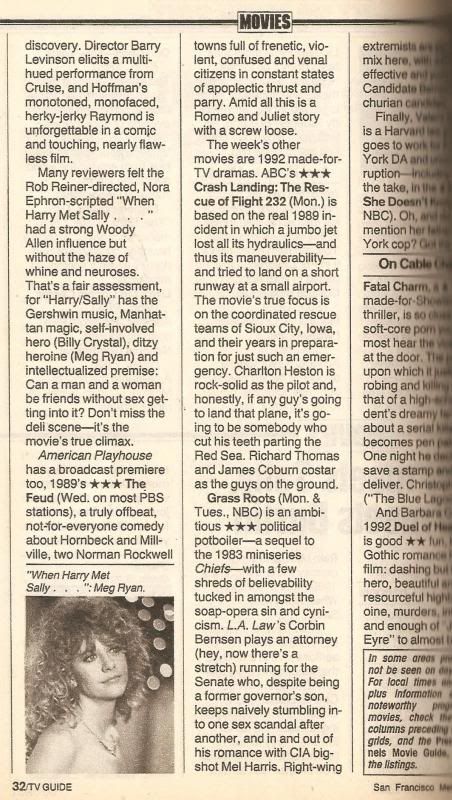 >>> I also posted a larger image of the listing, seen on the right just above this sentence, for better reading.
What is weird is that I just noticed a write-up underneath the one for Heston's movie, for some mini-series called
Grass Roots
, which, it is written, is a sequel to Heston's mini-series,
Chiefs
! I never even heard of this
Grass Roots
until now!