This may not qualify as an official new DVD release, but I just noticed this guy selling a Secret of the Incas DVD on eBay:
http://www.ebay.com/itm/290749781007?_t ... EBIDX%3AIT
According to this, the DVD has been popular, selling almost 300 copies so far. The seller has one negative feedback from about 4 months ago, from a buyer who complained about the content and high shipping cost (probably shipped to another country). It doesn't really make sense since obviously the other almost 300 buyers were apparently satisfied. The seller also includes some colorful additions to the listing page and seems to be a fan of the film: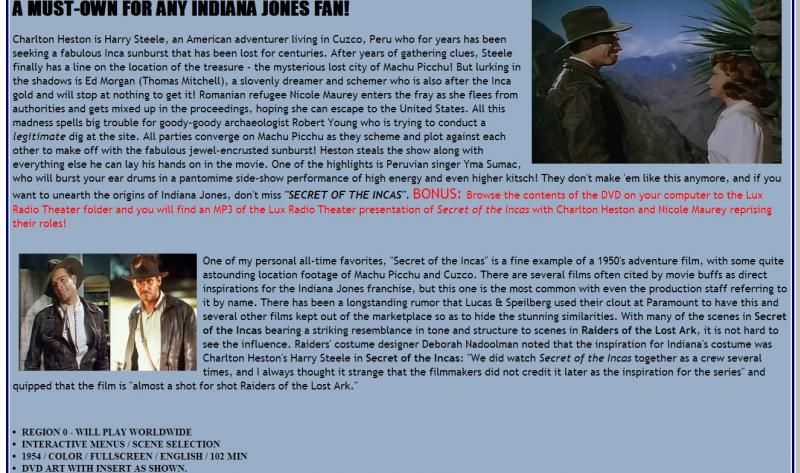 There's also a bonus in this somewhere - a Radio version of the film! (with Heston!). The seller also explains how he's able to sell a DVD-R and be within eBay guidelines (I wasn't aware of this; I tried to sell some DVD-Rs a couple of years ago and my listing was deleted by eBay admins). I'm tempted to buy this one even though I already have a DVD-R of the film; this one might be better. Also, by wild coincidence, the seller is apparently located in the town next to mine! Should I get this or is it a waste of money? ($12 + $2 shipping).