itsjudah24 wrote:
You are just two posts away to rise to a higher status...
Again some casual photos, hope these are all real Chucks!
Now I'm only one post away from the next higher title...
As for that pic of Heston vs. the Gorn.... not what I would call casual...
as for how real it is... I remind everyone of the films in alternate realities thread; one fantasy is another reality's reality, no?
Yes, yes... I can see it now...
STAR TREK
is a series in the fifties instead of the sixties in this other reality. Heston is cast as Captain Taylor, captain of the starship Enterprise... but I digress; that's a post for another thread.
This next one is not so casual; is it candid..? It may be iconic...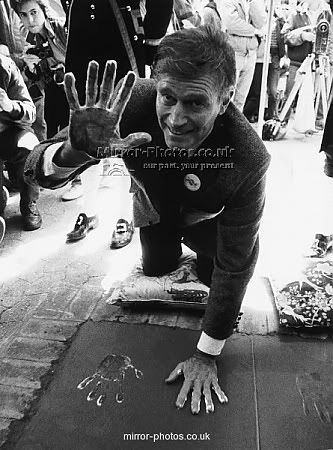 This one might fit better in the Heston with Fans thread.
But you don't see too much of the fans in it...