It's up to you, Judah, though I think the two threads are slightly different: yours features vintage (old) posters that are nonetheless well known - perhaps collectibles; this thread here was planned to feature posters that almost no one has ever seen before, like some obscure ones outside the USA, or new ones (therefore never seen before) created by a member here, such as this:
____________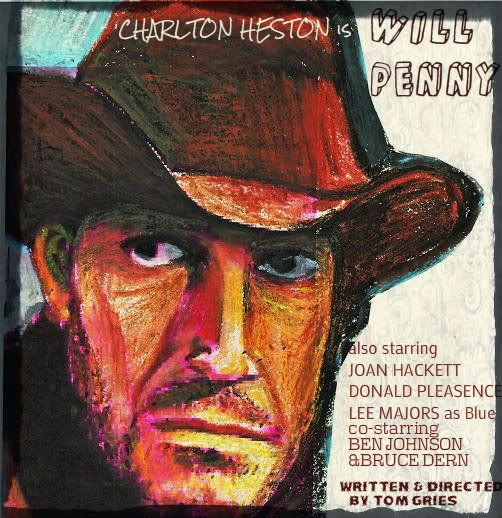 Film Year

: 1968 -

Poster Year

: 2012
This is an interesting study of the main character of the film, done up as a poster; the art looks familiar... as if I did see it only the day before somewhere...
but, the point is that it's not a
Will Penny
poster that has been seen before elsewhere and is unique to this forum. Does it improve on existing posters? That's one of the reasons for this thread, to ask those questions.
If you feel that one of your posters is very rare or hardly seen by anyone, then maybe you can copy it to this thread. But, it may be more interesting to continue these as two seperate threads and see how they develop...