Next we turn to
The Secret of the Incas
;
unfortunately, any comic books using that title are doing just that - just using the title, in silly ways. I say unfortunately because it would have been cool to see a comic book actually based on the film, like was done with Indiana Jones after
Raiders of the Lost Ark
came out. But, all there be are these funny books: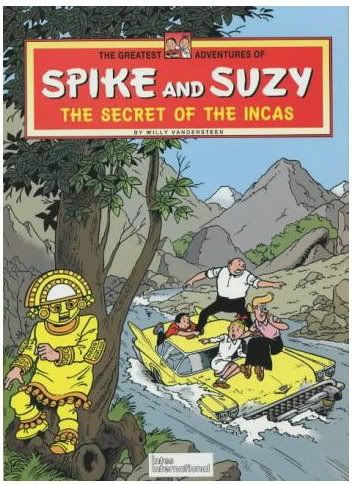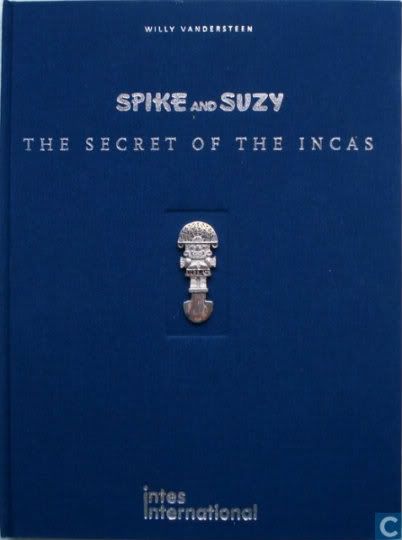 Spike and Suzy were a creation from the Netherlands dating back to 1945, about a couple of kids on exotic and sci-fi adventures; one of these was titled the Secret of the Incas (the one on the right was a hardcover edition).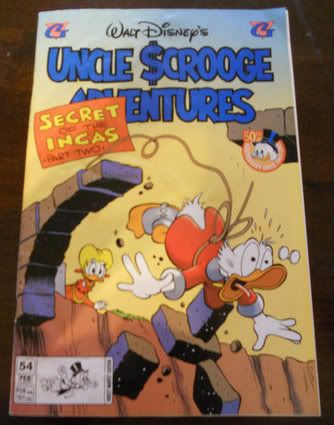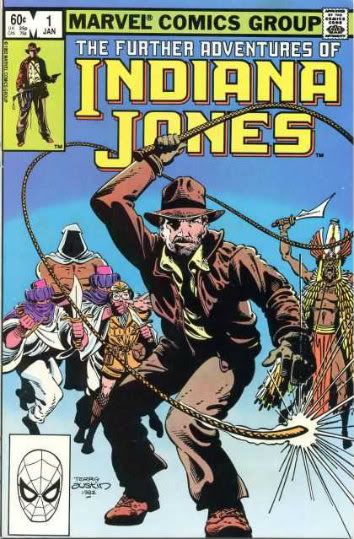 Then there was an
Uncle Scrooge Adventures
comic book from around 1997. The last issues - #53 & #54 - were some Secret of the Incas adventure. The Indiana Jones comic book from Marvel ran for 34 issues from 1983-1986, early art by John Byrne. These aren't worth much. The Indiana Jones series was preceded by a 3-part adaptation of the first film in 1981:
The film was adapted all at once in
Marvel Super Special
#18 (1981):
____________
this was magazine-sized; art:John Buscema
___________ The above gives a good idea of what a comic book really based on the Heston film would have looked like...