Beginning with the 7th issue (April, 1975), Marvel Comics' Planet of the Apes magazine comic book adapted the 2nd film,
Beneath the Planet of the Apes
, also in serialized form for 6 chapters (but only in 5 issues, ending in #11; the first 2 chapters were published in #7).
This was, then, the 3rd time the film was being adapted, after the
Gold Key
version of 1970 and the MAD parody: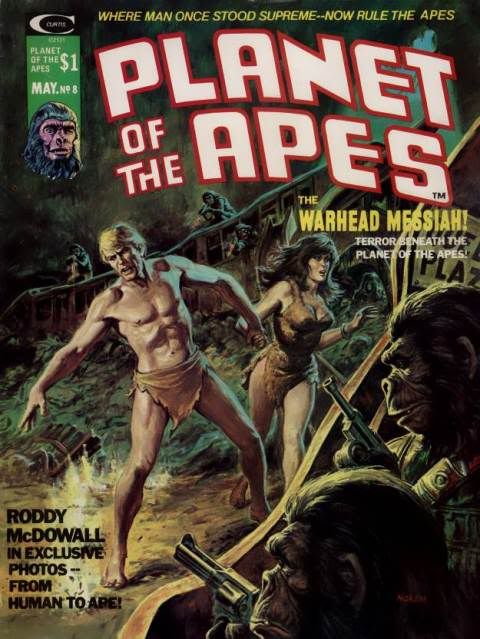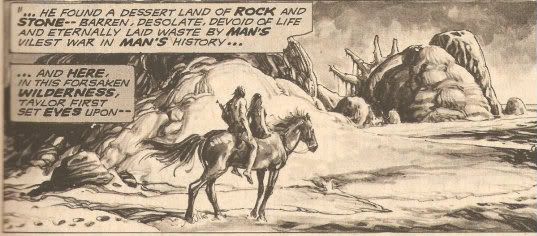 ABOVE
: similar scene to earlier
Beneath the POTA
adaptation, this time with art by
Alfredo Alcala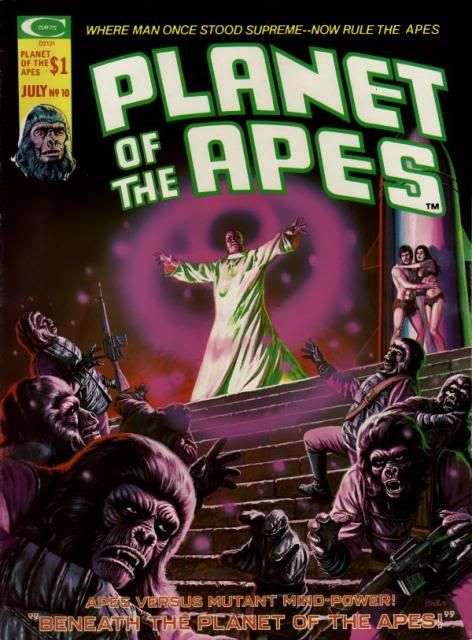 worth
(prof. graded):
$7.00
in FINE;
$15
in VF;
$75
in Near Mint
Starting in the 12th issue, the mag featured an adaptation of the 3rd Apes film,
Escape From the Planet of the Apes
, which did not star Heston, so I won't feature those issues here.
The magazine eventually adapted all 5 films and ended its run with its 29th issue.
Meanwhile, the
Adventures on the POTA
reprint comic book series also began printing the colorized version of
Beneath the POTA
in its 7th issue; the series ended with the 11th issue.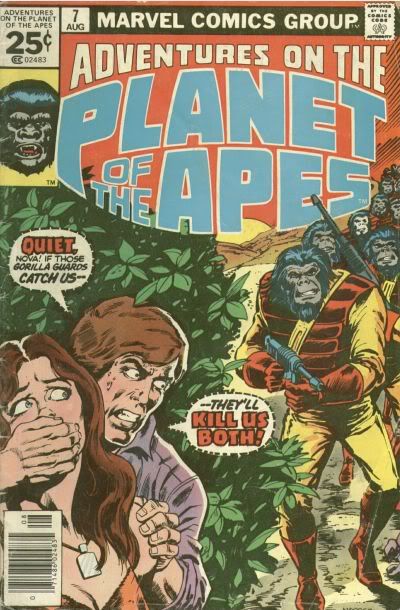 worth
:
$3.00
in FINE;
$7.00
in VF;
$40
in Near Mint (unless it's a 30-cent variant, which are a lot more!)